Diversity In Action
19 April 2023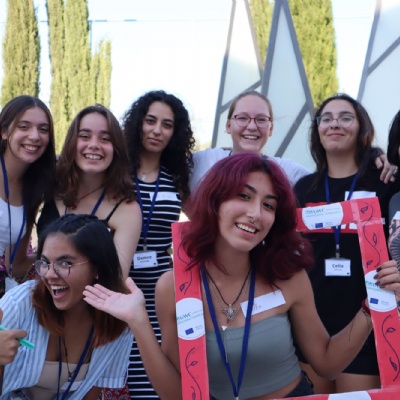 This summer, the EU Scholarship Programme for Cypriot Youth at UWC is returning with another residential UWC short course in Kormakitis, Cyprus.

The Diversity in Action short course will bring together up to 40 participants from Cyprus, Europe and the Mediterranean region to explore and imagine ways to create inclusive and sustainable communities. During the course, participants will live and learn together and be equipped with the tools to become young changemakers.
Join us in Kormakitis to:
Learn more about and discuss issues like sustainability, diversity and social change;
Practice leadership and changemaker skills;
Join an experiential learning process with engaging workshops, activities
Experience living and learning with people from different cultures and backgrounds;
Meet and make friends with like-minded peers;
Learn from an international team of facilitators passionate about transformative education;
Hear from guest speakers about their experience in changemaking and social impact;
Explore the region around Kormakitis and its rich and diverse history;
Leave feeling more equipped to tackle global issues through local action.
DETAILS
Dates and location: 28 June - 2 July 2023, Kormakitis, Cyprus
Language of course facilitation: English
Course Eligibility:
You are born between 28 June 2006 and 28 June 2009;
You are from and/or live in Cyprus, Europe, or the Mediterranean region;
You are able and comfortable speaking and understanding English in order to follow the course;
You are fully available from 28 June to 12 July 2023.
Additional eligibility for Cypriot participants:
You were born in Cyprus or one of your parents was born in Cyprus;
You are a resident in Cyprus.
Application information: Fill out an application form here
Application deadline: 24 April 2023. Applications are being accepted on a rolling basis and individuals should apply at their earliest convenience.
Course fee: Free
Scholarship availability: This short course is fully funded by the European Union and scholarships will cover the fees in full.
For more details: visit our website or send an email