Building a Sustainable Future / Online
8 August 2021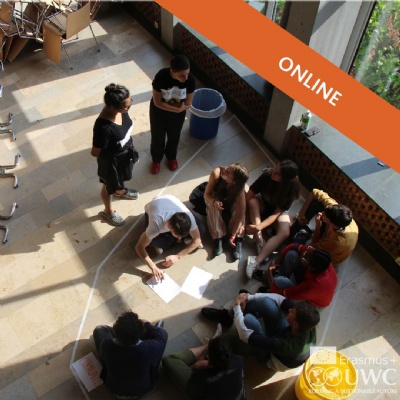 Our online course "Building a Sustainable Future" is a five-week program designed to gather young people with an interest in sustainability together.
Throughout the course, we will dialogue around contemporary global challenges to the human population, and will collaboratively envision how to create a future that allows for the sustenance of life on the planet. This also includes the ways we structure our communities and live our lives, with respect to social and economic sustainability.
With our program, we aim to improve participants' understanding of the benefits and challenges of a diverse range of approaches to sustainability. We strive to inspire students to take action to implement sustainability in their personal lives and in their communities.
DETAILS
Dates: 5 July - 8 August 2021
Language: English
Location: Online
Application information: The application period has already taken place and all participants for 2021 have been selected
Application deadline: The application deadline has passed
Course fee: 50 EUR
Eligibility: Participants should be aged 15-19 years
Scholarship availability: Some financial aid is available for participants with demonstrated need. All participants are welcome to apply for scholarships to cover the program costs. A limited number of partial, as well as full, scholarships will be given.
Fundraising: Find ways to support our course here
Find out more: Visit our website, Instagram or Facebook
Email addresses: susanne.schroll@uwc.de; felipe.gutierrez@uwc.de; ijuarezserna@middlebury.edu, carolin.lesch@uwc.de