Architects of Diversity / Malaysia
15 January 2021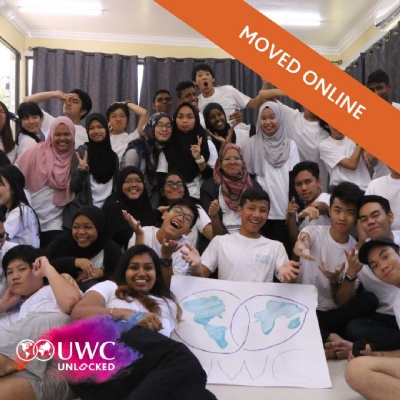 6-8 January 2021 & 13-15 January 2021
UWC Short Course Malaysia is a five-day, bilingual (English and Malay) residential programme for young Malaysians. Through interactive workshops, games, debates, and role-playing, participants will tackle the big question faced by Malaysia today: how do we best live together in difference and diversity? The Short Course brings together students from all over Malaysia to challenge our ideas and assumptions about different communities.
Social stratification in Malaysia precipitates in almost every dimension - race, religion, economic class, geography, language and gender. Consequentially, this has given rise to misunderstanding and conflict between groups that has harmed our collective well-being. Unfortunately, the current
practice of subduing and avoiding conflicts rather than methodologically resolving them has resulted in the messy dynamics in Malaysian ethno-religious discourse. The misunderstanding and subsequent escalation of tension is a product of the failure for individuals to empathise and more importantly, the reluctance to abandon one's pre-existing notion on privileges, policies and stereotypes.
In this Short Course, participants will explore their identity and the identity of others. They will learn about how empathy can be used to transcend the barriers that prevent discussion of "sensitive" issues in Malaysia and form intimate, unlikely friendships with peers of different backgrounds. We will embrace conflict and learn how to deal with disagreements. Together, we will attempt to imagine a Malaysia that caters to all kinds of identities and personal experiences.
COVID-19 STATEMENT
It has now been decided to move the Architects of Diversity UWC short course online.
DETAILS
Dates: 6-8 January 2021 & 13-15 January 2021
Location: Online
Language: English, Malay
Application information:
Interested students can apply at
www.aodmalaysia.org/sc2021
by 20 December 2020 by completing a short form. Students (Malaysians and non-Malaysians) residing in Malaysia are eligible.
Application deadline: 20 December 2020
Eligibility: Participants should be in Form 3 or 4 (Year 10 or 11) in 2020.
Course fee: Free for all participants
Scholarship Availability: Free for all participants