ActionxPeace / Spain
8 December 2021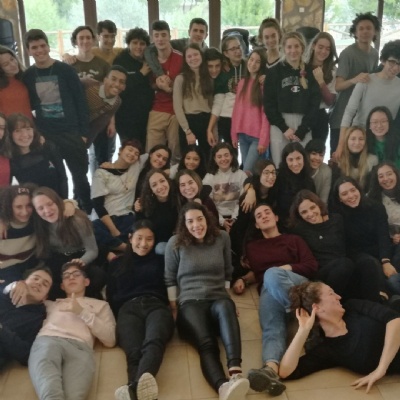 4 December - 8 December 2021
Do you want to explore your personal role in the construction of peace, while you learn how to manage conflicts?

In our ActionxPeace program we will reflect on our own identities and realities to be able to understand the other as a way to transform conflicts. It's 5 days of collaborative and dynamic games and action to learn together to build peace.

If you were born in 2005, 2006 or 2007 and are interested in learning more about conflict transformation and peacebuilding - fundamental values ​​of the mission of UWC - do not hesitate, request a place in our ActionxPeace program to be held on December 4, 5, 6, 7 and 8, 2021, in El Casar de la Inesa, Nambroca (Toledo).
Our goals are for participants to:
Become increasingly aware that you represent a force for social change in your community.
Learn the tools to be able to understand and transform conflict and become builders of peace.
Explore your own identity and strength as builders of peace through a recreational program
Start your own commitment to peace by developing a "manifesto for peace" itself.

DETAILS
Dates: 4-8 December
Location: El Casar de la Inesa (Nambroca, Toledo), Spain
Language: Bilingual (English and Spanish)
Application information: Apply via this form
Application deadline: 31 October 2021
Scholarship availability: No
Course fee: 296 EUR
Participant age requirement: Born in 2005, 2006 or 2007
For more details: Visit our website, our Facebook or email us
COURSE BROCHURE