Nandita Parshad
5 July 2017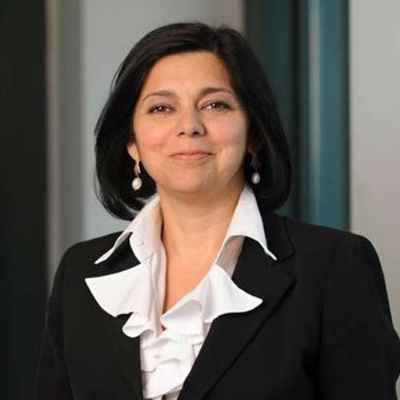 Nandita Parshad is the Managing Director, Energy and Natural Resources at the European Bank for Reconstruction and Development where she heads a group of 90 staff covering the energy and natural resources sectors in all the Bank's countries of operation.
Nandita has 30 years' experience in financing and investing in the energy sector in diverse emerging economies. She has also held various Supervisory Board and Board of Directors memberships in investee companies and is also a Director on the International Board and a Trustee of UWC.
Nandita was born in Calcutta, India and holds both her undergraduate (A.B. 1986) and graduate degrees (MPA 1988) from the Woodrow Wilson School of Public and International Affairs at Princeton University. She continues to support a number of charities in India and is also an active volunteer with the Princeton Alumni Schools Committees in India and the UK.
"My experience with UWC has been as an outsider who has been privileged to meet alumni and students in many different places. In each of my encounters on campus visits for Board meetings I am always so impressed with how special these young people are and the magical energy they create. They are brave young people far away from their homes and countries who seem to embrace their new environments with passion and the drive to make a difference. You know that whatever and wherever they go in life they will carry this with them and make an impact for the rest of their lives."