Karlshochschule International University
13 October 2020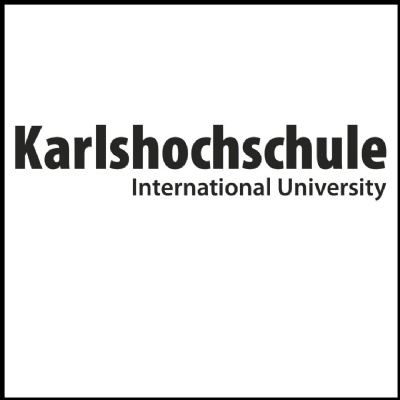 Karlshochschule International University - UWC Scholarship Programme
This scholarship programme is open to financially eligible UWC students in their final IB Diploma Year who matriculate in an undergraduate degree programme at Karlshochschule International University, by providing annually variable numbers of scholarships and bursaries that may be available.
Eligibility
The candidates must:
Apply for admission to Karlshochschule International University in accordance with its annual application deadlines for a full-time undergraduate degree programme of study at Karlshochschule International University
Be a final-year student attending a UWC school and college (or completed their studies in the preceding calendar year - candidates from Waterford Kamhlaba UWC only)
Concurrently hold an offer of a place of study (conditional or unconditional) at Karlshochschule International University, at the point that the scholarship is accepted
Be able to meet the Sperrkonto financial requirement to obtain a German study visa (currently Euro 11,208), if required. For further information please see: https://www.daad.de/en/study-and-research-in-germany/plan-your-studies/costs-of-education-and-living/
Selection
Karlshochschule International University will undertake the final selection among all candidates, on the basis of the scholarship application, academic achievement and potential, and socio-economic background.
How to apply:
Annually, any IBDP2 student enroled at a UWC school or college may apply directly to Karlshochschule International University for a full scholarship or bursary application consideration. Each application must be accompanied by all required documentation, as will be determined by Karlshochschule International University, and may vary annually. More information can be found on this link:
https://karlshochschule.de/en/bachelor/admission/application-admission-process
For more information
Karlshochschule International University is a state-approved non-profit private foundation university based in Karlsruhe, Germany. It is focused on an interdisciplinary approach to critical management studies, cultural studies, and social and political sciences.
For more information about the university and admissions to their undergraduate programmes, please visit their website, or reach out to their Admissions Advisor Chris Hoeckl at choeckl@karlshochschule.org, or the University Counsellor at your UWC school.