Teach for All
30 March 2017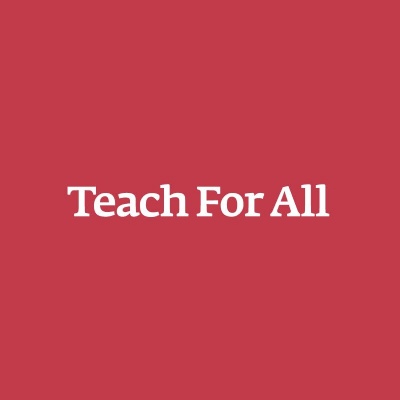 Teach For All is a global network of 45 independent, locally led and funded partner organisations that work at the national level to expand educational opportunity and shape a generation of local leaders who will work inside and outside of education to ensure that all children can fulfil their potential.
Each national program recruits and develops diverse, outstanding recent graduates and professionals to commit to teach in their countries' underserved schools for at least two years and to work throughout their lives to increase opportunity for youth. Teach For All works to accelerate the impact of these organisations that are cultivating the leadership necessary for change. Teach For All partner organisations include Teach For America in the United States, founded in 1989, Teach First in the United Kingdom, founded in 2003, and more recently established organisations, including Teach for the Philippines and Teach For India.
UWC and Teach For All are working together toward increasing educational opportunities for young people worldwide and ensuring all children have the opportunity to achieve an excellent education independent of socioeconomic factors. The two organisations share a number of existing links, with many UWC alumni having gone on to participate in Teach For All network partner programmes and assisting in developing Teach For All partner organisations, and students from schools with Teach For All partner teachers successfully gaining places at UWC schools and colleges to continue their education.
In light of this shared vision and to build on these links, both organisations have formalised their working partnership with a view to collaborating and strengthening the respective missions through sharing opportunities and resources. As a first step, Teach For All will promote UWC as an opportunity for students served by Teach For All partner organisations, while UWC will promote opportunities for alumni to join Teach For All partner programmes in their respective countries.
For more information about the partnership between UWC and Teach For All, please see below for the attached brochure.