Dean of Students
9 June 2019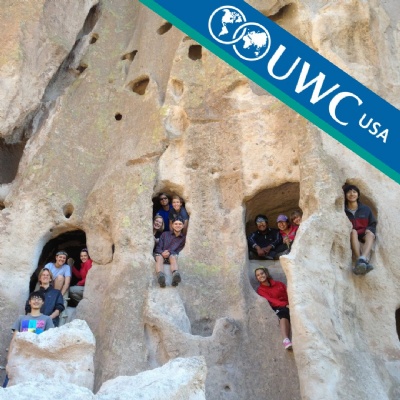 UWC-USA seeks to appoint a Dean of Students. This is a full-time, exempt, 12-month position reporting to the President and working collaboratively with the Dean of Academics and the Director of Admissions. The primary focus of this position will be to realize the UWC mission and values with an integrated, high quality student experience in experiential learning and living. The Dean is responsible for supporting and developing policies, programs, and practices that enable a culture of healthy individual challenge, responsible citizenship, and meaningful leadership.
The ideal applicant will have prior experience with the International Baccalaureate (IB) curriculum and with experiential education and residential life. Experience with the UWC movement is a plus.
Leadership
Provides leadership in execution of the current UWC-USA strategic plan
Provides leadership, in collaboration with the dean of academics, for the day to day running of UWC-USA programming
Provides management and leadership for the experiential and residential staff
Direct oversight of the Director of Residential Life and the Experiential Education leadership
Develops programming and provides operational oversight
Serves as part of strategic leadership team (SLT), including reporting at Board meetings
Serves as part of program leadership team (PLT)
Lives on campus to be a visible presence toward building an intentional community
Manages program budgets
Provides documentation and proposals in support of institutional advancement
Supports planning and oversees major annual events including UWC Day, Fall Retreat, Martin Luther King (MLK) Day, Annual Conference, Southwest Studies, and Project Week
Supports implementation of strategic opportunities for collaboration with the local community and partners
Oversees dorm readiness and student dormitory assignments with the Director of Residential Life before student arrival
Organizes and implements the fall student orientation, in collaboration with other Deans.
Works collaboratively with the Dean of Academics on the school's academic calendar to maximize the student experience
Hires; supervises; supports, facilitates, and maintains good communication with the residential staff, experiential education staff, school nurses, counselors, wellness coordinator
Proactively monitors social and emotional growth and progress of each student, in partnership with other employees
Communicates clearly and consistently on student behavioral expectations
Identifies "students of concern" in conjunction with the Dean of Academics, residential staff and all faculty
Maintains good communication with all departments, including Security and Maintenance, regarding student residences; attends monthly meetings
Serves as Administrator on Duty (AOD) on a rotating basis
Works closely to achieve deliberate diversity (gender, nationality, socio-economic, etc.) needed to maintain the appropriate mix of students from year to year in conjunction with the Director of Admissions
Other duties as requested by the President
Key Areas of Responsibility
Student Experience
Corresponds appropriately with parents, College Counselor, and National Committees
Serves as head adjudicator for sexual wellness and community standards cases
Responds to behavioral concerns and manages crises as needed
Oversees policies and staffing for student off-campus permissions and travel arrangements with the Director of Residential Life
Chairs weekly Health Team meeting
Organizes and maintains the school calendar in collaboration with other Deans
Revises and approves the student and experiential education handbooks on a regular schedule
Works with Program Leadership team to organize and manage weekly Forum presentations
Essential Skills
Demonstrated capacity to provide leadership in the social and emotional growth and well-being of young people in residential and experiential learning
Ability to proactively build a culture of safety, respect, and responsibility in the student body
Ability to produce high-quality programming, implement collaboratively, meet critical deadlines, and pay attention to detail
Ability to use good judgment in establishing priorities and assessing difficult situations
Ability to work with frequent interruptions
Exemplary discretion and confidentiality
Ability to collaborate with colleagues within the profession, including within the larger UWC movement
Key Requirements
Residential life experience
Student programing experience
Student discipline experience
Career educator
Empathetic leadership style; open, accessible, and collaborative
Outstanding organization and communication skills
Flexible, adaptable, calm under pressure
Energetic and motivational role model for colleagues and students alike
Education and/or Experience
Bachelor's Degree required
Master's Degree preferred, or comparable experience in experiential education and student life.
Working Conditions
Work is typically performed in an interior/office work environment
Can require sitting for long periods of time
Requires some physical effort
Some exposure to physical risk
This position is an exempt, full-time position that will be an initial two (2) year agreement. Compensation is commensurate with experience; and UWC-USA offers a competitive benefits package.
UWC-USA is an international boarding school. It enrolls 240 students in grades 11 and 12. All students follow the IB Diploma Program. Roughly twenty percent of the students come from the U.S.; the remainder represent more than 90 different countries. Students are admitted on the basis of merit, potential, and promise.
A UWC-USA application, letter of interest specific to the position, resume, and a list of references may be emailed to victoria.lovato@uwc-usa.org. Applications will be accepted until the position is filled. UWC-USA is an equal opportunity employer.