University Guidance Counsellor
29 March 2019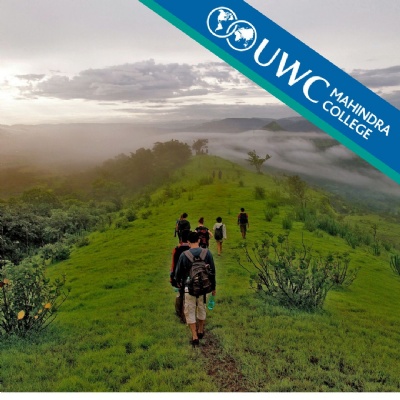 UWC Mahindra College seeks an experienced candidate who will be deeply committed to the UWC ideals, and hold responsibility for managing the search and admissions process for colleges and universities. The Guidance Counsellor will work closely with each student to understand their goals and strengths, and to help them navigate the full range of post-UWC opportunities available to them.
About UWC Mahindra College
UWC Mahindra College is a pre-university residential high school for 240 students aged 15 to 19 representing more than 80 countries. The College offers the globally recognised 2 year International Baccalaureate Diploma Programme, taught by 30 faculty members from around the world. Resting in a 175-acre biodiversity reserve, our campus is located amidst the greater Western Ghats – one of world's biodiversity hotspots - and close to the city of Pune, an emerging tech hub with a long-standing legacy in higher education.
Key areas of responsibilities of University Guidance Counsellor will:
Provide guidance by meeting students individually and in groups.
Help students aspire realistically and choose wisely, keeping in mind the UWC Mission and values. This will serve to play a significant role in the leadership and direction of student university guidance, keeping at the forefront, the experiential and academic rigour provided within the context of UWC India, located in rural Maharashtra.
Educate students about colleges, universities, career opportunities and GAP year opportunities around the world. This includes keeping track of current university trends and opportunities around the world, keeping in mind the diversity of student passports and backgrounds.
Advise students on standardised tests based on university and country specific requirements like the SAT/ACT, Test-Optional Universities, TOEFL, IELTS and Duolingo.
Invite university admissions representatives to visit MUWCI and co-ordinate these visits. This includes university presentations, small university fairs, and workshops run by university representatives on MUWCI's campus when possible.
Attend the necessary networking conferences like IACAC- International Association of College Admission Counselling either at the regional or international conferences, CIS Forum- Council of International Schools and/or similar networking opportunities. This will serve to facilitate university visits and relationships between MUWCI and universities.
In co-ordination with the Guidance Co-ordinator and Registrar, advise on updating the Profile of MUWCI, as well as compile, analyse and present information on grade distributions, predicted grades and transcripts for university purposes.
Co-ordinate the collection of draft material from advisors and write the official school recommendation for each college applicant. The Counsellor gathers information from teachers, advisors, Triveni office, records and reports, and students themselves.
Work on all School Report and mid-year report forms requested by colleges, including evaluations of students for applications portals around the world in co-ordination with the Guidance Co-ordinator
Administer the University Guidance Counselling Office budget and purchasing/renewing MaiaLearning, UCAS subscription and maintaining memberships in professional conferences like IACAC, CIS and IC3, including a small travel budget for these networking conferences.
Keep track of admission decisions, statistics based on previous and current trends and report to the Head of College and the Board.
Work with the MUWCI Admissions Office on current MUWCI student scholarships and fee waiver options for students on scholarships from 75% to full scholarships.
Communicate as and when needed with parents. However, the emphasis on university guidance primarily lies with the MUWCI student and the University Counsellor, keeping in mind the unique learning context within MUWCI and the bold opportunities MUWCI students can avail themselves of through different platforms.
Desired Qualifications and Experience
Excellent written and oral communication skills
Strong interpersonal and organisational skills, and ability to juggle multiple deadlines throughout the year.
Experience in high school college counselling or in university admissions, preferably with a background in Psychology.
Familiarity with and commitment to UWC guiding principles, objectives, and mission
The ability to respond effectively to the needs of a diverse and demanding student population
Knowledge of universities (Internationally- including India, the UWC scholarships in UK, Spain and Hong Kong, the Davis scholarships and other independent scholarships in many parts of the world), their academic programs, admission policies, and financial policies and procedures based on locations and student nationalities.
Aligned with the recommendations of the International Task Force on Child Protection, we hold ourselves to a high standard of effective recruiting practices with specific attention to child protection.
We offer all employees a competitive compensation and benefits package, including opportunities for professional development. UWC Mahindra College welcomes qualified applications from individuals with a diverse range of backgrounds.
How to apply
Interested applicants should send the following materials to the attention of the Head of College, Soraya Sayed Hassen at vacancies@muwci.net by the 29 April 2019.
Curriculum Vitae;
Brief cover letter;
Details of two references (professional relationship, dates of employment, telephone and email contacts);
A 200-250 word statement on "how the UWC mission and values find expression in your own life and/or teaching."
Learn more about working at UWC Mahindra College here: http://uwcmahindracollege.org/join-us/work-with-us