UWC Congress 2016
29 October 2016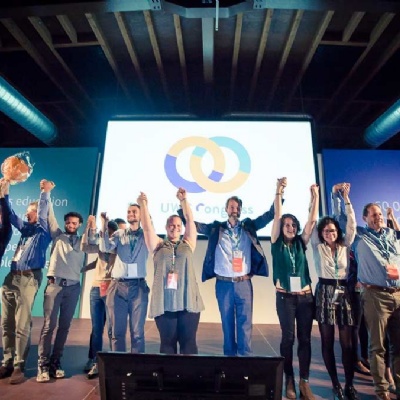 The UWC Congress is the biggest UWC event happening every 3-6 years. It brings together all members from across UWC - current students, alums, current and former staff from all UWC schools and colleges, national committee volunteers, governors, donors - alongside friends and supporters of the UWC movement.

The UWC Congress 2016 took place on 28 and 29 October in Trieste, Italy, and saw the participation of 650 UWC members from all over the world. Inspired by the words "Connect, Challenge, Celebrate", the UWC Congress represented two days of celebration, challenging discussions and connecting and reconnecting with new and old friends, and the UWC mission and values.
The programme included more than 60 sessions along four thematic streams: Education, National Committees, Engagement & Outreach and Growth & Financial Sustainability. Participants reflected about the role of diversity and education in today's world, discussed key issues and questions UWC is facing today, including challenges and opportunities for the movement, and fed into relevant parts of the next UWC strategy.
To see the pictures of the UWC Congress 2016, click here. You can watch again the sessions that were livestreamed at the UWC Congress 2016 here.