UWC Day - UWC Norway
19 September 2019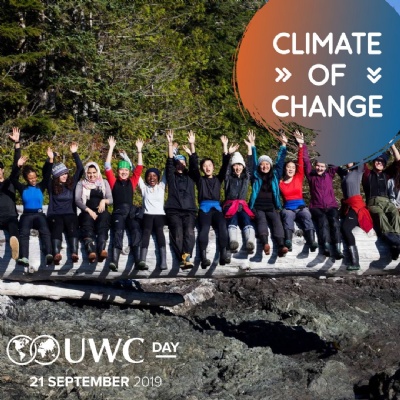 19 September 2019: Five UWCers Talk About Five Inspiring Topics
UWC Norway invites you to an open event where five alumni will talk about five inspiring topics, demonstrating how they are living the mission of UWC after graduating.
The programme is still a secret but one week before the event we will be releasing a name and theme per day. We are so excited to share this with you!
Remember to click 'going' on the event so you don't miss important updates: https://www.facebook.com/events/357777485169759/
~~~
Vi feirer UWC dagen to dager før selve dagen, torsdag 19. september 2019 på Skatten, Tøyen.
Vi skal få gleden av å høre 5 UWCere snakke om 5 ting. Programmet er fortsatt hemmelig, men uken før arrangementet vil vi slippe et navn og tema per dag og vi kan nesten ikke vente med å dele alle de spennende UWCerene med dere! :D
Husk å trykke ´skal´på arrangementet slik at du ikke går glipp av oppdateringene: https://www.facebook.com/events/357777485169759/