ACCOUNTING ASSOCIATE – ACCOUNTS PAYABLE
18 June 2020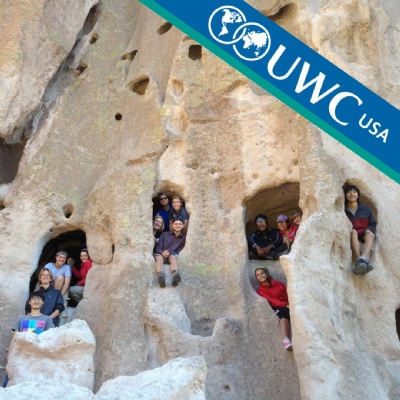 VACANCY
ACCOUNTING ASSOCIATE – ACCOUNTS PAYABLE
UWC-USA seeks to appoint an Accounting Associate – AP, starting immediately. This is a
full-time, non-exempt, position reporting to the Controller. The AP Accounting Associate
is a member of the Business Office. The Business Office accounts for the school's
finances and provides timely, meaningful, and accurate financial information to
management to monitor and make decisions. The Business Office provides internal and
external customer service and support to staff, faculty, students, parents, vendors,
National Committees, auditors and others.
The ideal candidate will be highly proficient, detail orientated and hardworking
while continuously developing their skills and knowledge in the area of Finance
and Accounting.
Duties & Responsibilities:
Prepare purchase orders
Maintain master vendor list
Reconcile Bank Accounts (monthly)
Process invoices for payment daily
Pay student pocket money monthly
Process accounts payable checks weekly
Reconcile vendor statements daily
Prepare and record wire transfers for:

Pass thru gifts
Tuition to other UWC's
Other miscellaneous wires

Account for void checks in MIP
Maintain vendor files
Process staff and faculty credit card charges
Prepare NTTCs as requested
Assist with 1099 preparation

Keep abreast of 1099 rules
Reconcile 1099 vendor total payments to 1099 totals at year end.
Work with the accountant to prepare and submit 1099s.

Prepare audit work papers as requested
Perform other tasks as needed including A/R or student billing if needed by the office and school.
Skills:
Excellent organizational skills
Excellent interpersonal and communication skills (verbal and written)
Ability to prioritize workload and function effectively
Ability to work under pressure to complete multiple tasks, meet demands and deadlines with a positive, constructive attitude
Ability to handle sensitive and confidential matters and respond as required
Proficient in Microsoft Office applications, especially Excel; familiarity with accounting software, Google Suite
Knowledge:
Knowledge of financial, accounting, cash flow management
Knowledge of audit and compliance
Knowledge of US accounting standards and consolidated financial reporting
WORKING CONDITIONS:
Office environment primarily
Occasional heavy lifting of packages
QUALIFICATIONS:
Undergraduate degree in business, finance, or a related field, or comparable experience of progressively evolving management and team leadership in an academic setting.
This position is a non-exempt, full-time position. Compensation is commensurate
with experience; and UWC-USA offers a competitive benefits package.
UWC-USA is an international boarding school. It enrolls 240 students in grades
11 and 12. All students follow the IB Diploma Program. Roughly twenty percent
of the students come from the U.S.; the remainder represent more than 90
different countries. Students are admitted on the basis of merit, potential, and
promise.
A UWC-USA application, letter of interest specific to the position, resume, and a
list of references may be emailed to hr@uwc-usa.orghr@uwc-usa.org. Application forms may
be found at https://www.uwc-usa.org/about-us/careers-with-uwc-usa/
Applications will be accepted until the position is filled. UWC-USA is an equal
opportunity employer.
UWC-USA does not discriminate in its educational programs, activities, or
admission and employment practices based on race, color, national origin,
gender, sexual orientation, disability, age, religion, ancestry, or any other legally
protected class.