Leadership in Global Change / Oxford, UK and Isle of Wight, UK
31 August 2022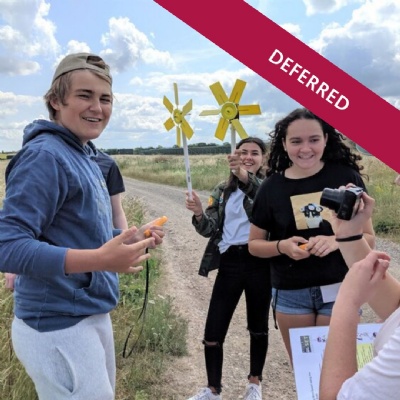 Concerned about plastic in the ocean? Come and find out what is being done about it. This one week programme has been created by the amazing Ellen MacArthur Foundation. They are world-leading experts in the "Circular Economy" - a new vision for the way we run the world, using our "waste" materials as resources for new products - just as the natural world does! This is such a simple idea and it can be applied to most items we want in our lives, from jeans to toothbrushes. If we redesign our cities and our systems for manufacturing and transport, we can create new jobs, reduce costs, and give ourselves a cleaner world. What role will you play in the Circular Economy - designer, engineer, farmer…? Everyone's career and life will be touched by this new approach, and we need leaders with vision and energy to make it happen.
You will work with the education team from the Foundation, bringing your own ideas to designs for future products and cities. When the hard thinking is done each day you will have the chance to explore the beautiful Isle of Wight, Oxford and its surroundings and can take part in a range of fantastic activities with new friends from around the world.
Come and get involved in the debate, and find your place in the future of stuff. Open to students aged 15 - 18 years.

DETAILS
Dates: 2022 dates TBC
Location: Oxford, UK and Isle of Wight, UK
Language: English
Eligibility: Open to participants aged 15-18 years
Application Deadline: TBC
Course fee: £1600
Scholarship Availability: We have a number of scholarships available for course costs for participants with financial need. We will need a supporting letter from the student's school. We have no bursaries for travel or accommodation available unfortunately.