Taking UWC into Latin America and the Caribbean
20 September 2022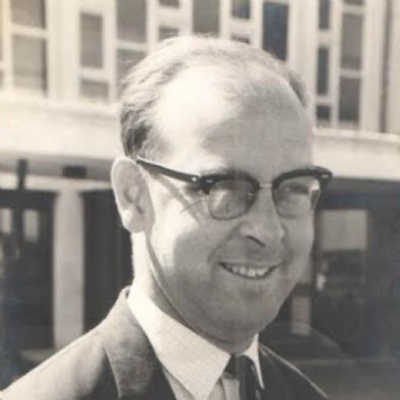 Peter Stoyle (UWC's Representative in Latin America, 1979-2010)
As part of our 60th anniversary celebrations, we are excited to bring you the stories of the people who have helped shape and strengthen the UWC movement over the past six decades. With an educational career spanning half a century and still going strong, Peter Stoyle has been integral to the growth of UWC's national committee system. He spent 32 years as UWC's representative for Latin America and the Caribbean - finding volunteers to start national committees across the region. He joined via Zoom from his home in Buenos Aries, and began by explaining how he unexpectedly became a headteacher rather earlier in his teaching career than he'd anticipated.
"After University, I wanted to travel, so I got a job as an assistant teacher at a place called Peterhouse in what is now Zimbabwe. While there, I got a message about a school in Uruguay appointing a deputy head. I applied and got the job, but I discovered that the head was on the way out when I got there. So, before I'd been there six months, and before I could speak much Spanish, I found myself as head of the school."
It was a job that would earn Peter a place in history and lay the foundation for his connection to the IB and, subsequently, UWC. The school in Uruguay was none other than The British Schools of Montevideo. When Peter was its Director General, it became one of the first international schools to pilot the IB. "We were the first school to do the IB exams in the Southern Hemisphere", Peter explains, "I had been following the developments of the IB for four or five years at the time, but we got even more interested when Alec Peterson, the main founder of the IB, visited us. We decided to go ahead."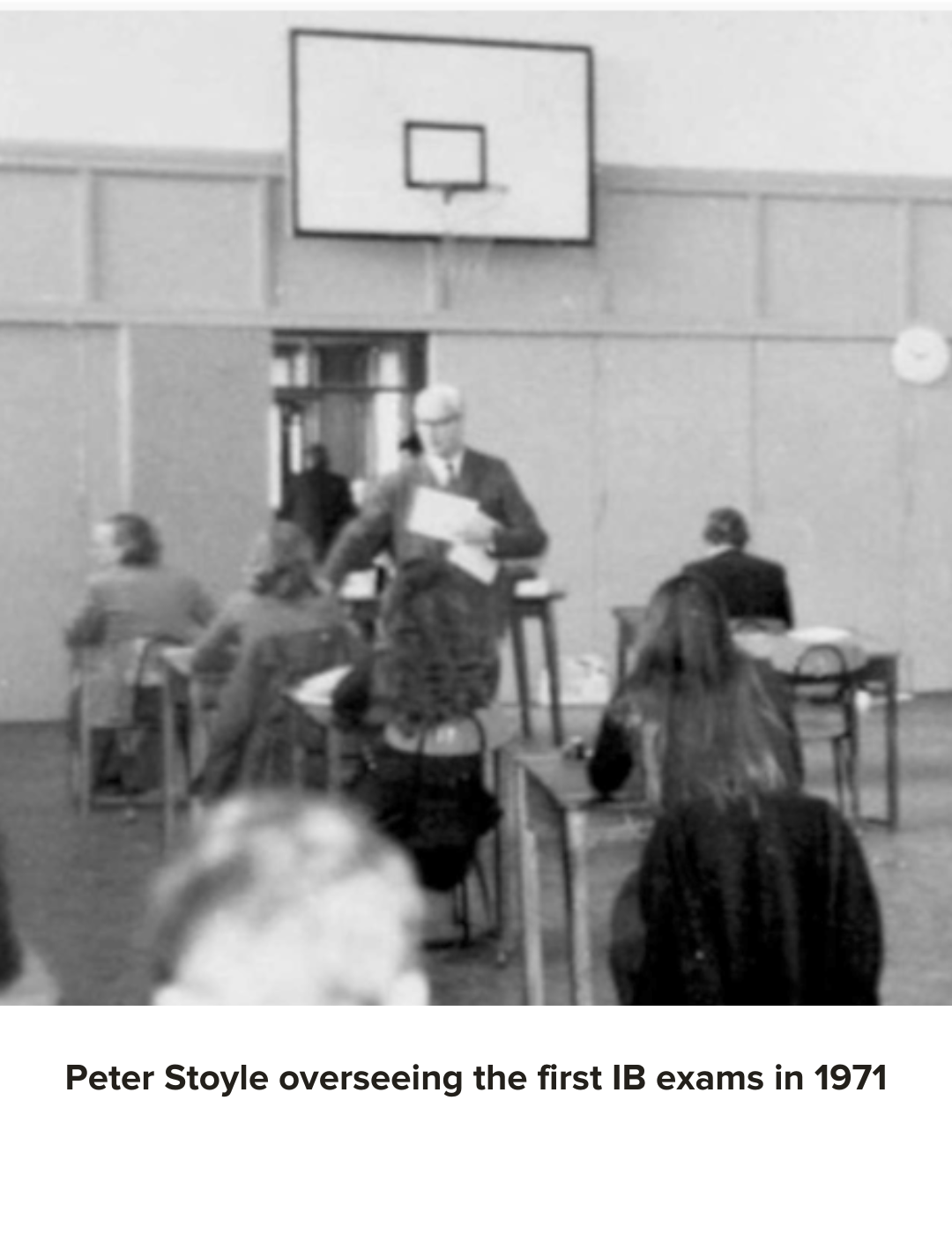 With UWC Atlantic College as one of the first three schools in the world running the IB, it was natural that Peter should visit their campus and meet with its head David Sutcliffe to learn more. Then, in 1973, while in Uruguay, Peter received a visit from the deputy head of Pearson College in Uruguay to see how they could start a committee for UWC student selection throughout Latin America. "So we met with several people, and they wanted me to be the committee chair, but I said, 'No, I'm not Uruguayan. I think whoever's chairing the committee should be Uruguayan.'" As a result, the first chair was a distinguished Uruguayan lawyer named Michael Ramon Diaz, and Peter became secretary, staying on the committee for five years.
Now fully engrossed in both the IB and UWC mission and vision, Peter visited the UWC international office in 1974 and met UWC International Secretary Robert Blackburn. "Thanks to him, they asked me if I would do a tour on behalf of UWC," Peter explains. "So, in 1976, I visited the committees in Ecuador, Colombia, and Brazil on behalf of the movement."
Two years later, when Peter completed his contract with The British Schools of Montevideo, he was approached by Alec Peterson and asked if he would do a 'grand tour' in Latin America on behalf of UWC and the IB. "So between June and July 1978, I visited Brazil, Venezuela, Mexico, Colombia, Ecuador, Peru, and Bolivia. I remained in Uruguay until February 1979, and that's when I got a letter from Sir Ian Gourley, director-general of UWC, appointing me as the UWC representative for Latin America on the very day I left for Argentina. In the 1980s, I visited Guatemala, El Salvador, Honduras, Nicaragua, Costa Rica, and Panama. Some of these committees didn't exist in 1980, but they came on about a year later. One way or another, we made contacts, and the committees got started."
On each tour, Peter focused on finding people who were aligned to UWC's mission, and who were prepared to devote the time and energy to the annual selection process. "It was not that difficult to find the right kind of people," he points out, "a lot of the people that I knew were believers in how UWC operated. In the beginning, they were doctors, lawyers, and educators. Over time, committees added graduates until it became like it is today, almost entirely made up of UWC graduates. The national committee system is so utterly unique. I have visited international schools all over this continent and all over Latin America. Still, none of them – until UWC Costa Rica came into the picture – have the same things that make UWC unique in the sense that the students are selected by these volunteer-run national committees the world over."
In addition to national committee work, Peter's trips would also focus on making new contacts that would help UWC in the country, meeting with graduates, and working for IB recognition. "Over 20 years, we achieved IB recognition across Latin America," he states. The job of raising awareness for UWC, however, was far from done.
From 2000-2010, Peter's tours continued, but only on behalf of UWC. "During that time, I also started visiting Caribbean countries and creating new committees. This was the same time UWC had an agricultural college in Barinas in southwest Venezuela called Simón Bolívar United World College of Agriculture. When it opened, the Venezuelan government offered many scholarships, and they were keen to involve the Caribbean. As a result, new committees were set up in Trinidad and Tobago, Guyana, Barbados, St. Lucia, the Dominican Republic, Haiti, St. Kitts, the Cayman Islands, and Grenada."
The short-lived existence of Simón Bolívar UWC of Agriculture is one of Peter's greatest disappointments. As an agricultural programme providing a UWC education to students not necessarily bound for tertiary education, it was unique to the movement. But after arranging for numerous students to attend the college from the new Caribbean national committees, it was effectively closed overnight due to a governmental dispute over the land's use.
The highlight of Peter's UWC time, however, was his involvement in preparing and opening UWC Costa Rica. "I was a member of the advisory committee, effectively one of the governors, for eight years, which was the maximum you're allowed. I think that if you were to ask me, 'During all those years working with UWC, is there any single event that impressed you the most?' I would certainly say it was my involvement with UWC Costa Rica."
Although yet another tour was planned for 2011, Peter's late wife became too ill for him to travel, and so his 2010 tour became his last. The amount of ground Peter has covered in his career is astonishing - and it seems that his dual role for UWC and the IB was pretty unique, although Peter remembers John Goodban - who worked at the UWC in Singapore, and later became the IB regional director for the Asia-Pacific region - "he and I were these two distant people working on behalf of both organisations. When we would all meet, we were on the periphery, as it were, so far from the geographical centre. But he and I became good friends," Peter reminisces, smiling.
But what of the future? How does Peter feel about UWC's continued importance in today's world? Unsurprisingly, Peter is unequivocal in his response,
"I'm absolutely convinced that educating for peace is still relevant, especially with what's going on in Russia and Ukraine, or when you consider how easily existing conflicts could develop into more war-like activities. Peace is not just a central aspect of today's life; it's the central aspect. UWC has been delivering peace education for 60 years, and I'm convinced it has more than another 60 years ahead of it. There will be more UWCs."